Loren Coleman
---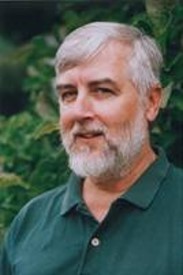 Loren Coleman is one of the world's leading cryptozoologists. An honorary member of the British Columbia Scientific Cryptozoology Club, and several other international organizations, he is also a Life Member of the International Society of Cryptozoology. Starting his fieldwork and investigations in 1960, after traveling and trekking extensively in pursue of cryptozoological mysteries, Coleman began writing to share his experiences in 1969.
Coleman has written seventeen books and more than three hundred articles, has appeared frequently on radio and television programs, and has lectured throughout North America, as well as in London and at Loch Ness. He has been both on- and off-camera consultant to NBC-TV's "Unsolved Mysteries," A & E's "Ancient Mysteries," History Channel's "In Search of History," Discovery Channel's "In the Unknown, " and other reality-based programs. He contributes cryptozoology columns, "On the Trail," to the London-based magazine Fortean Times, and "Mysterious World" to Fate, as well as regular articles to The Anomalist and Fortean Studies. In 2000, he served as the Senior Series Consultant to the new "In Search Of…" program which is scheduled for future broadcast on Fox and USA Network. During 2002, he was featured in the Sony Studios' "Search for the Mothman," available on the DVD of the movie The Mothman Prophecies. He served as the Screen Gems' national and international publicity spokesperson for their Richard Gere-Mark Pellington movie.
Coleman has been investigating, in the field and in the library, cryptozoological evidence and folklore since the Abominable Snowmen caught his interest over four decades ago, leading him to research mysterious Black Panther sightings and reports of Napes (North American Apes) in the American Midwest. He has traveled to every state in the USA, throughout Canada, Mexico, Scotland, and the Virgin Islands, interviewing witnesses of Lake Monsters, Bigfoot, Giant Snakes, Mystery Felids, Mothman, Thunderbirds, and other cryptids.